Our luxury Suites
Every suite is separate. All units have terraces with a sea view and a private bathroom.
Are all equipped with air conditioning refrigerator level TV, hairdryer, kitchen eyes, coffee toaster, and boiler water.
Bathrooms slippers and bedding, etc. Some units have an outdoor hot massage and Nespresso coffee.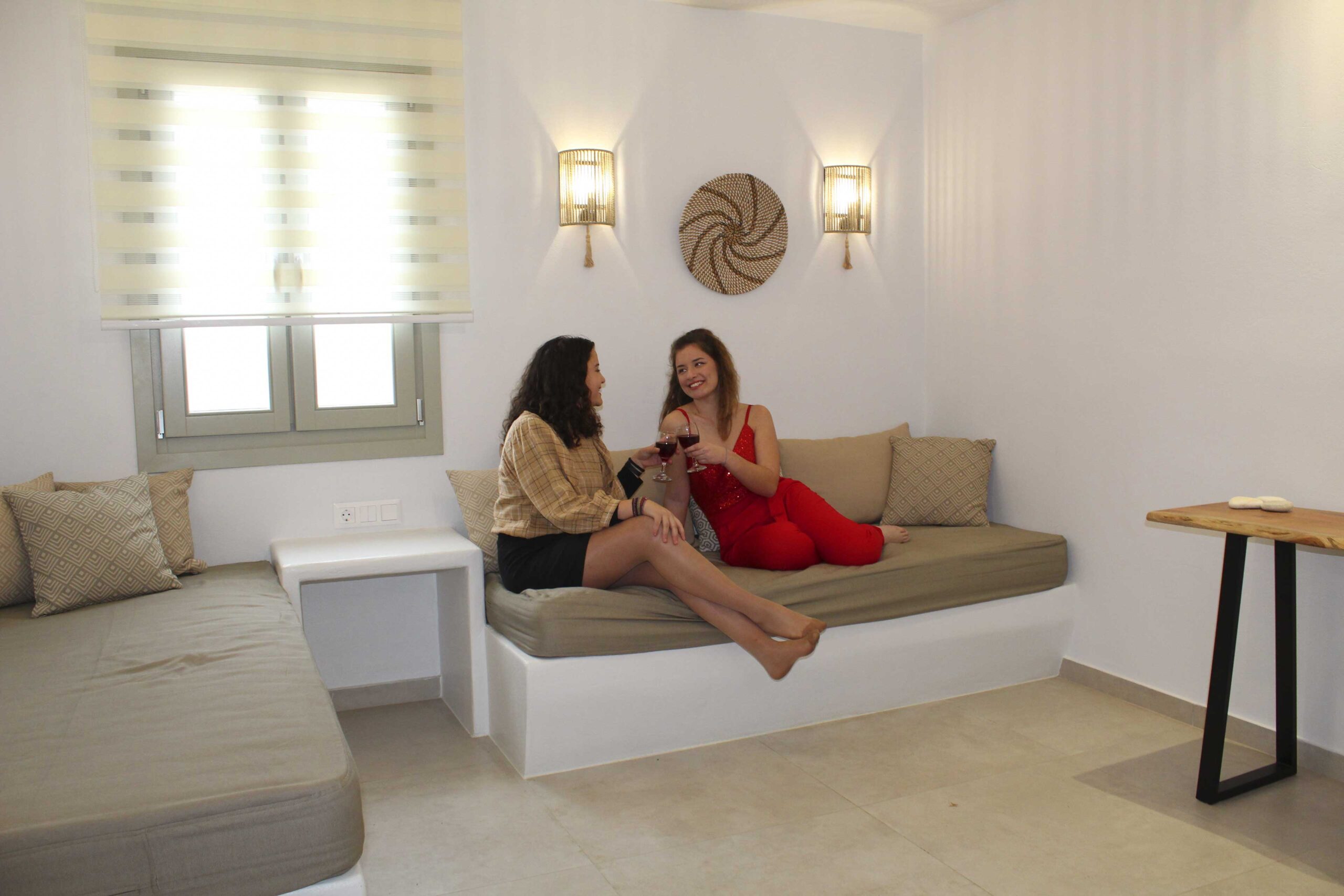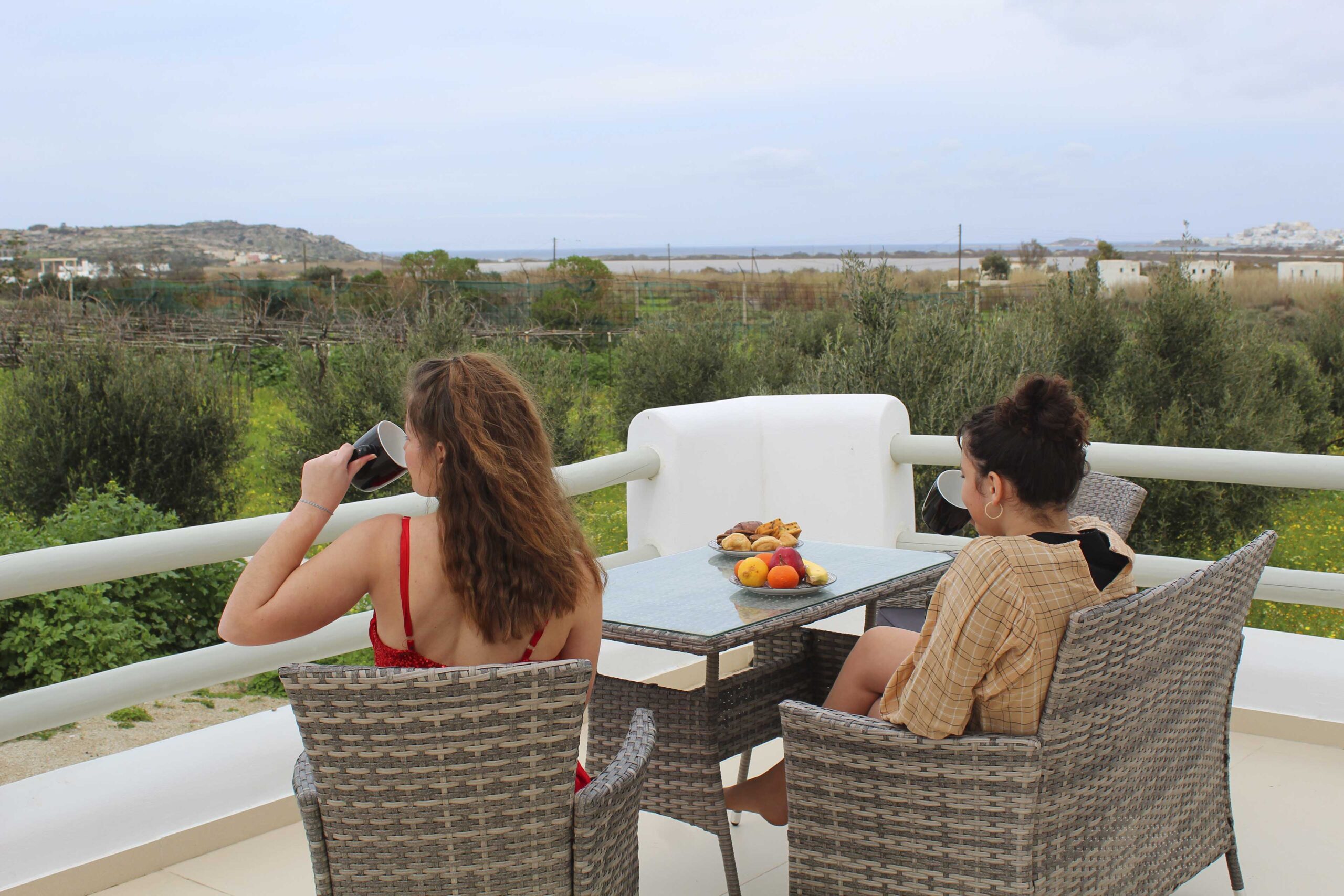 Grand Suite
It is a suite of 50 sq.m. with a bedroom with a double bed and a living room with 2 sofas beds in the same space there is a dining room and kitchen and a large bathroom.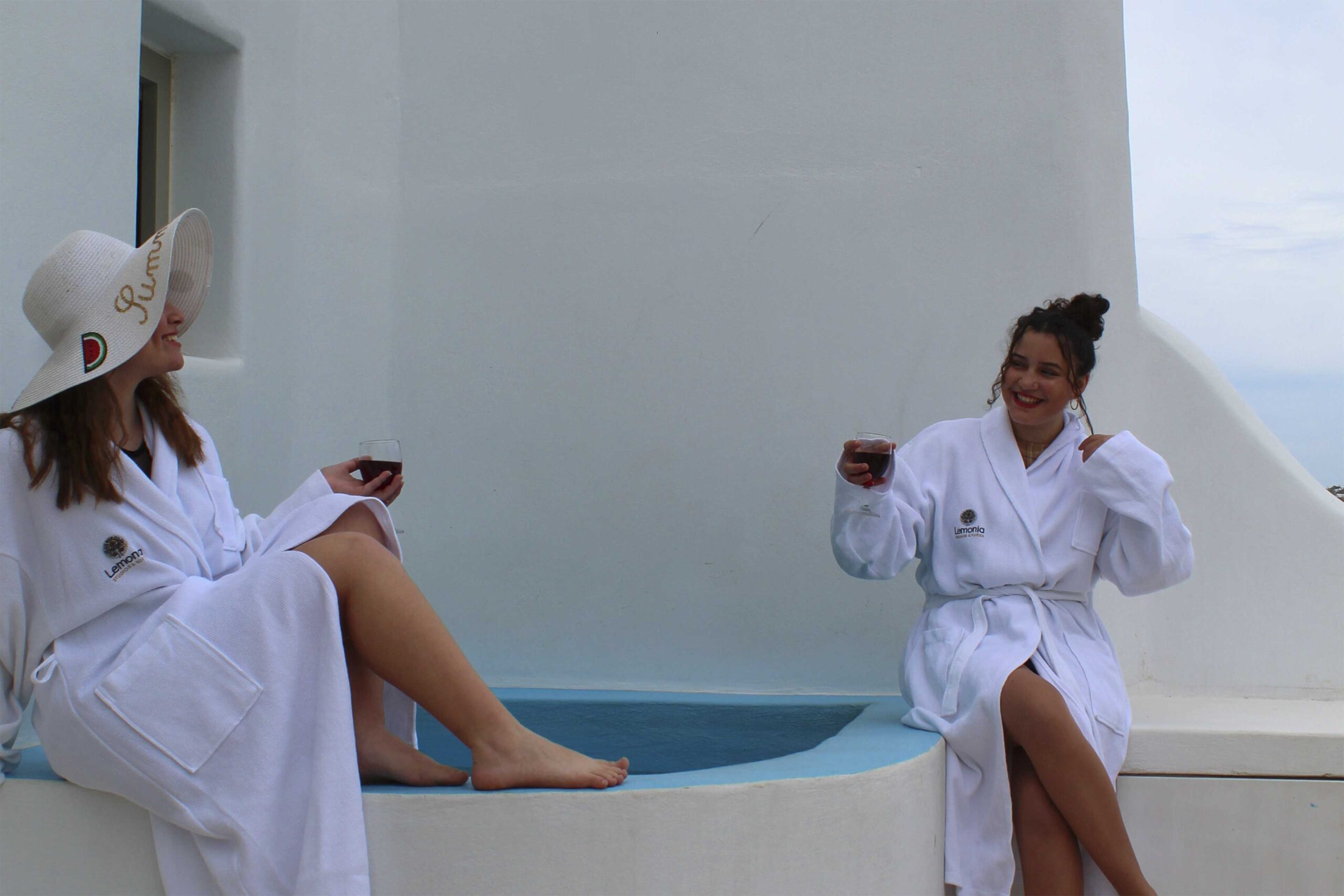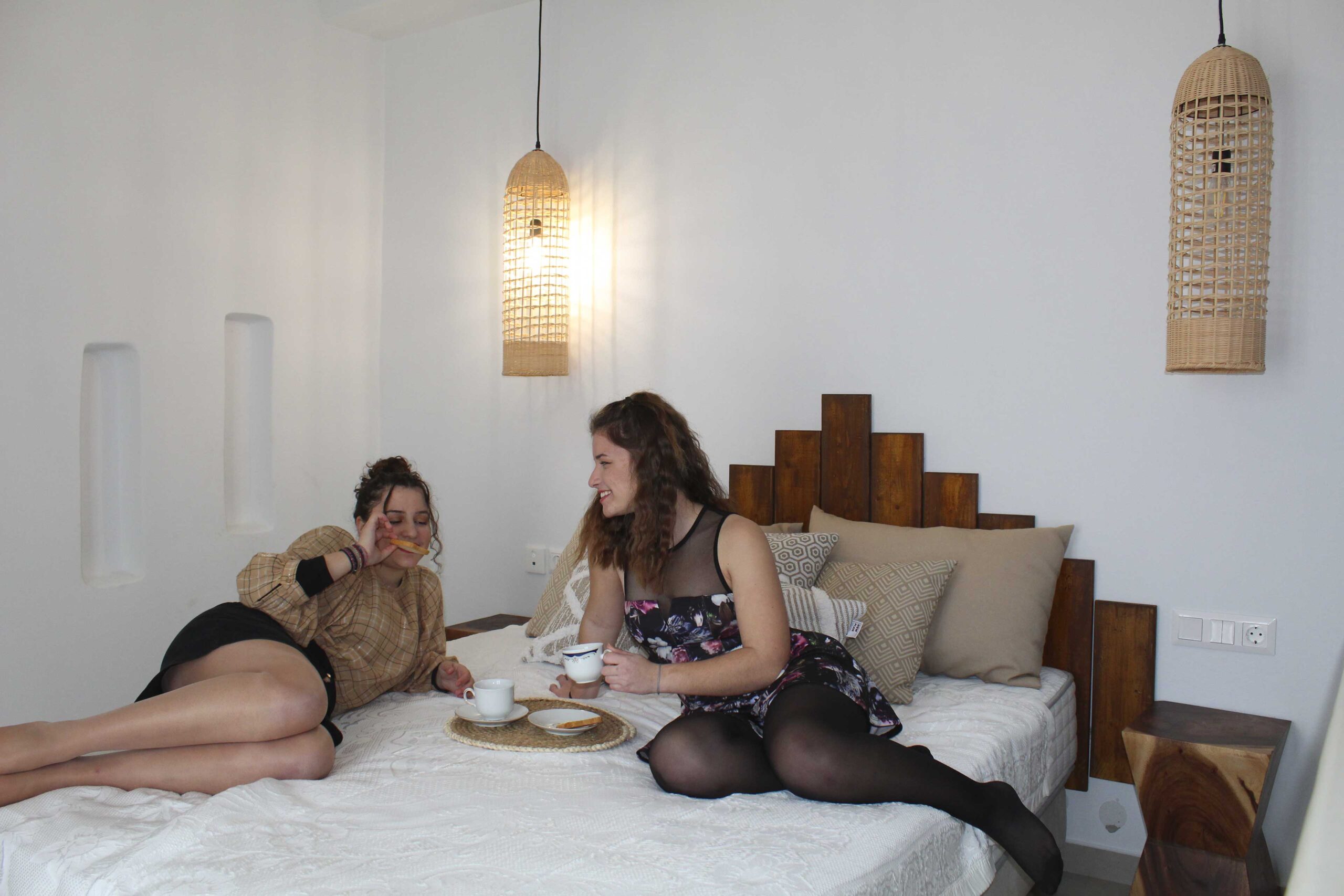 Junior Suite
It is a 28 sqm suite with modern bathroom and outdoor jacuzzi.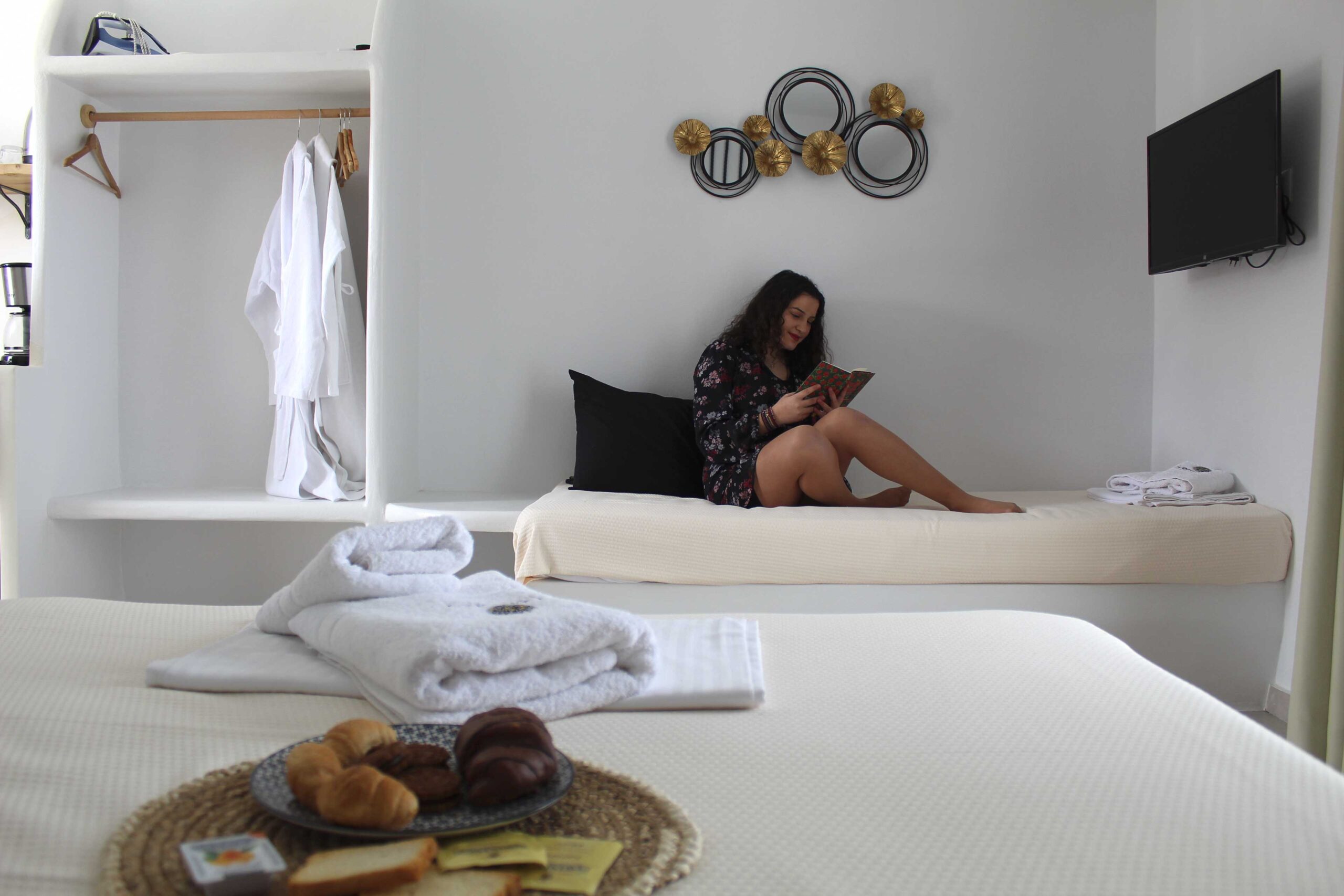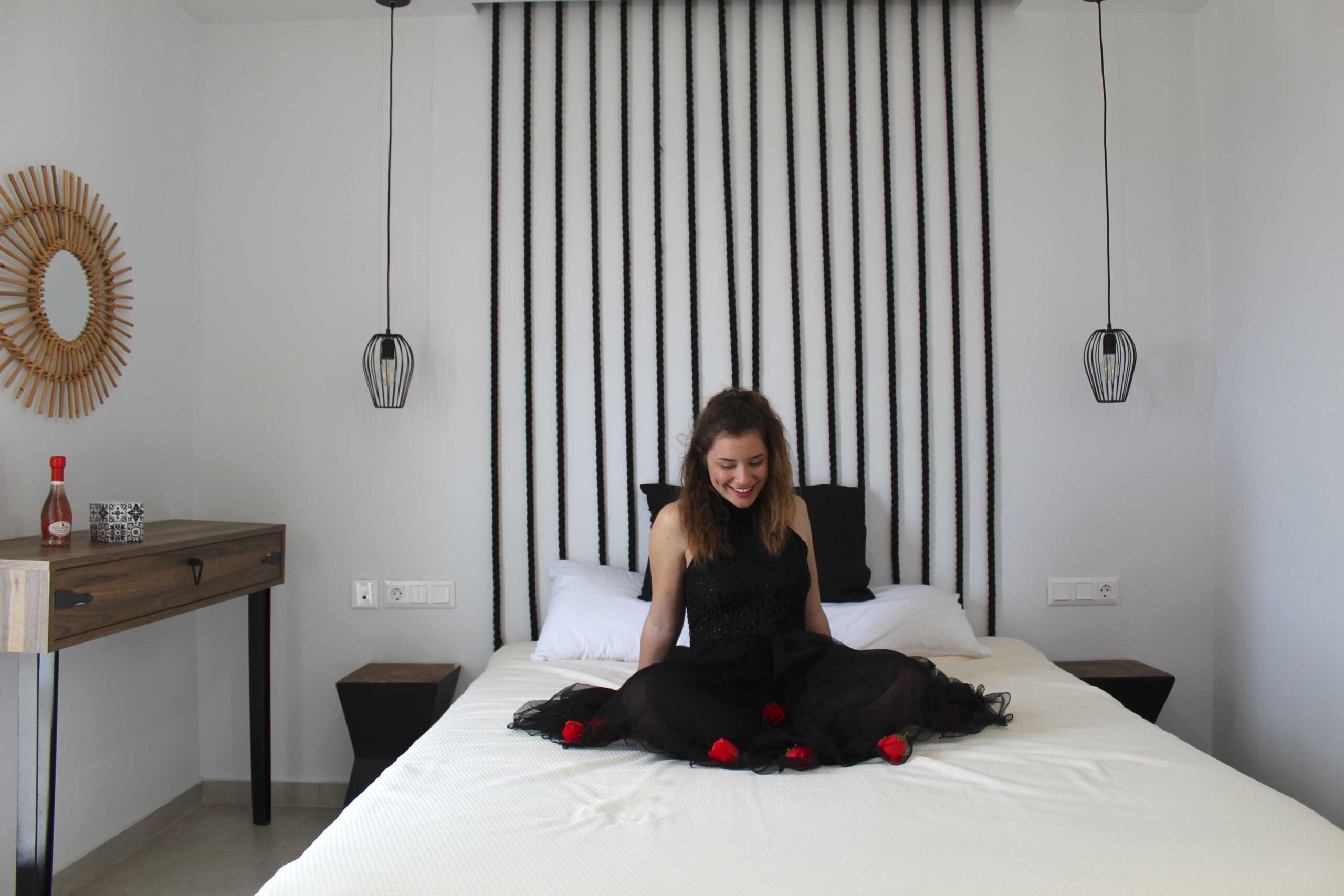 Triple Suite
It is a triple suite 38 sqm with double bed and a sofa bed.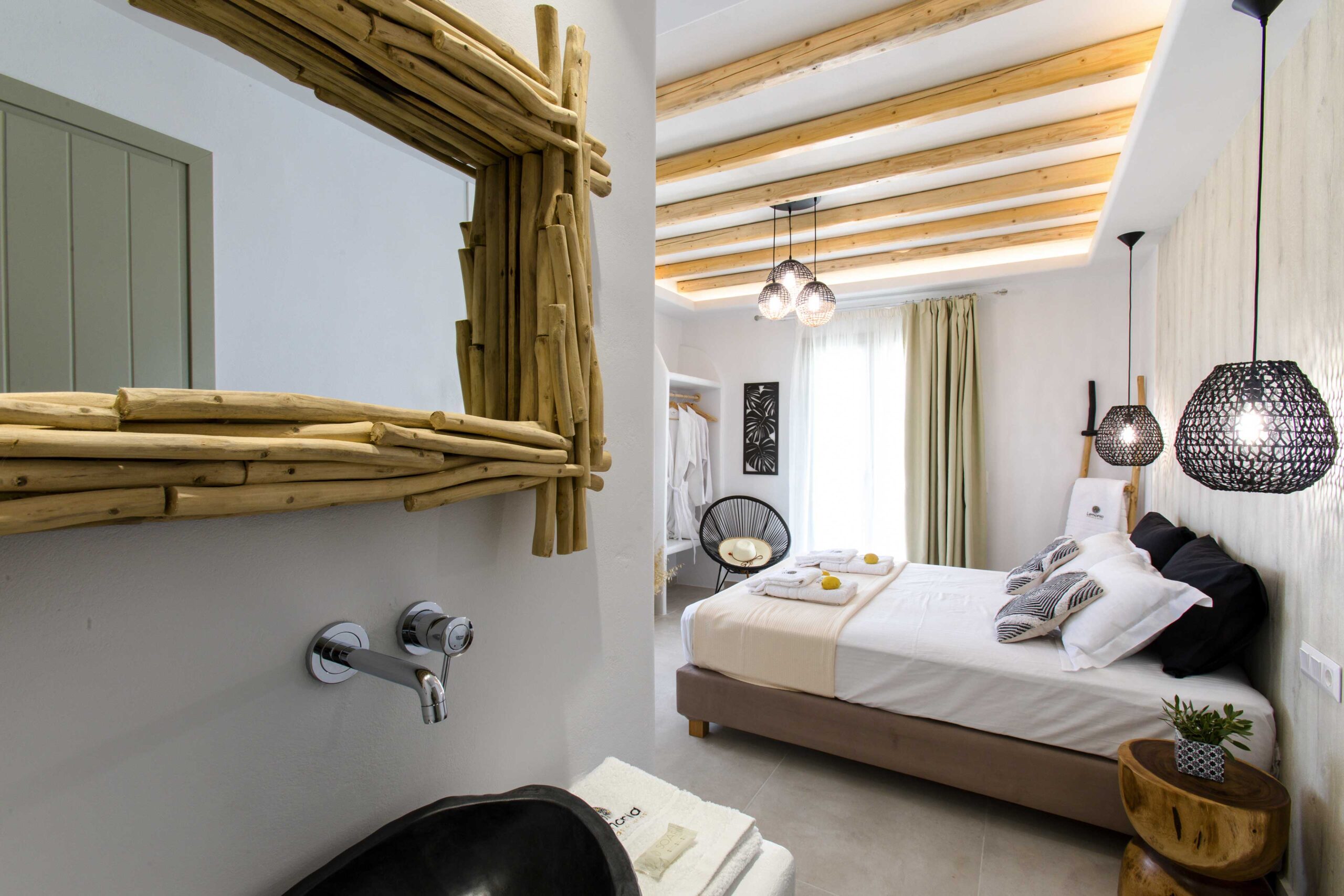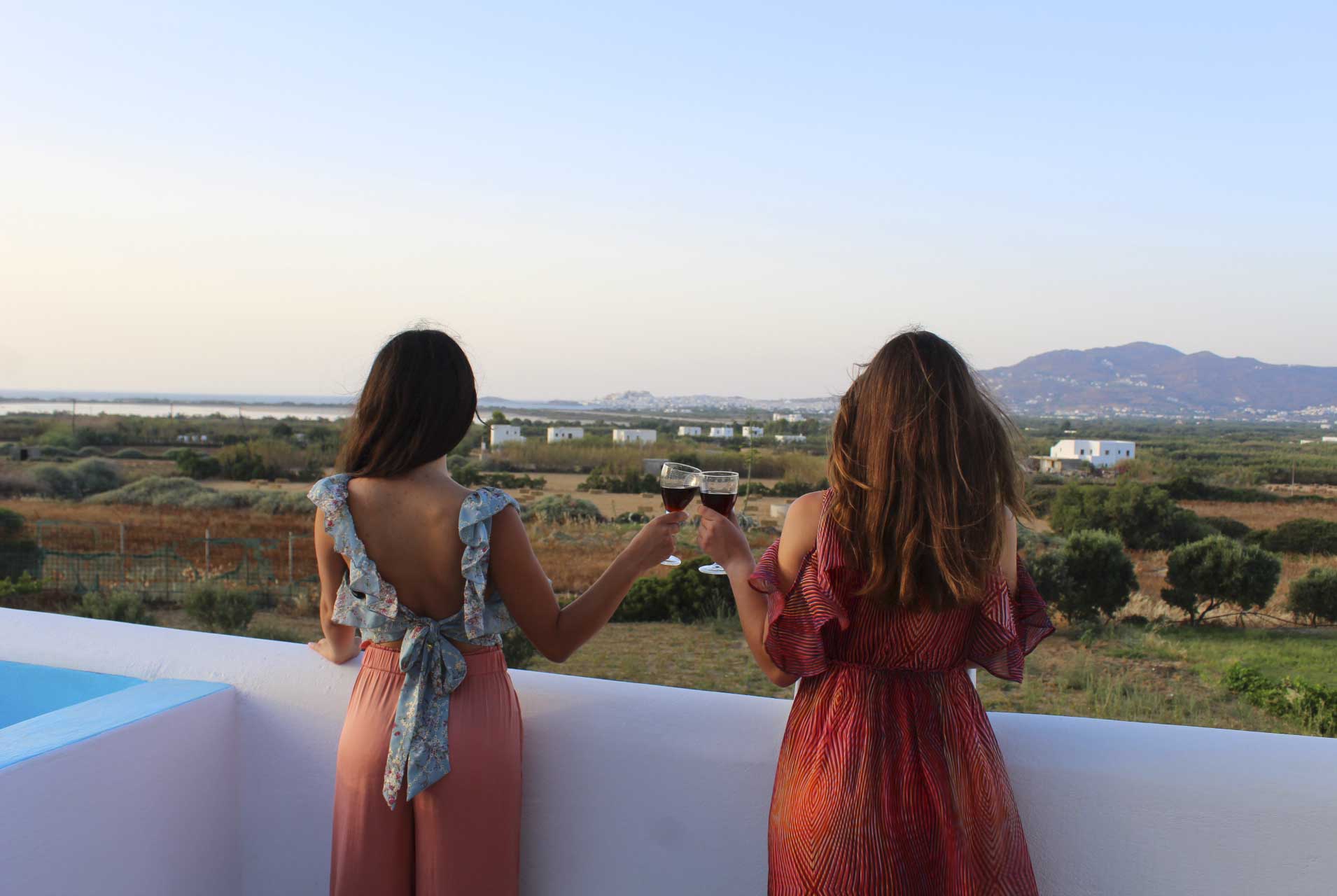 Premium Suite
It is a double suite of 32 sq.m. with a huge balcony.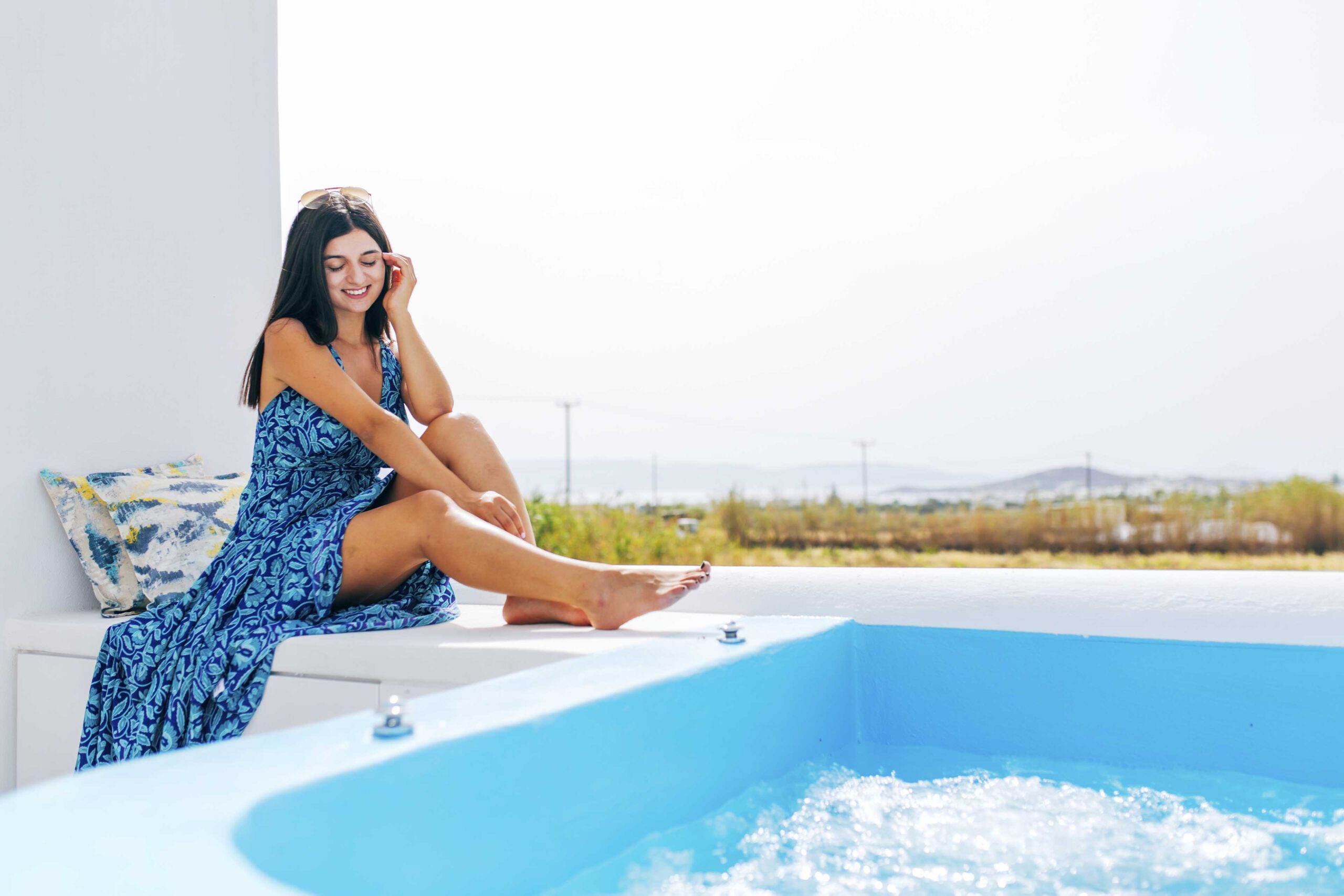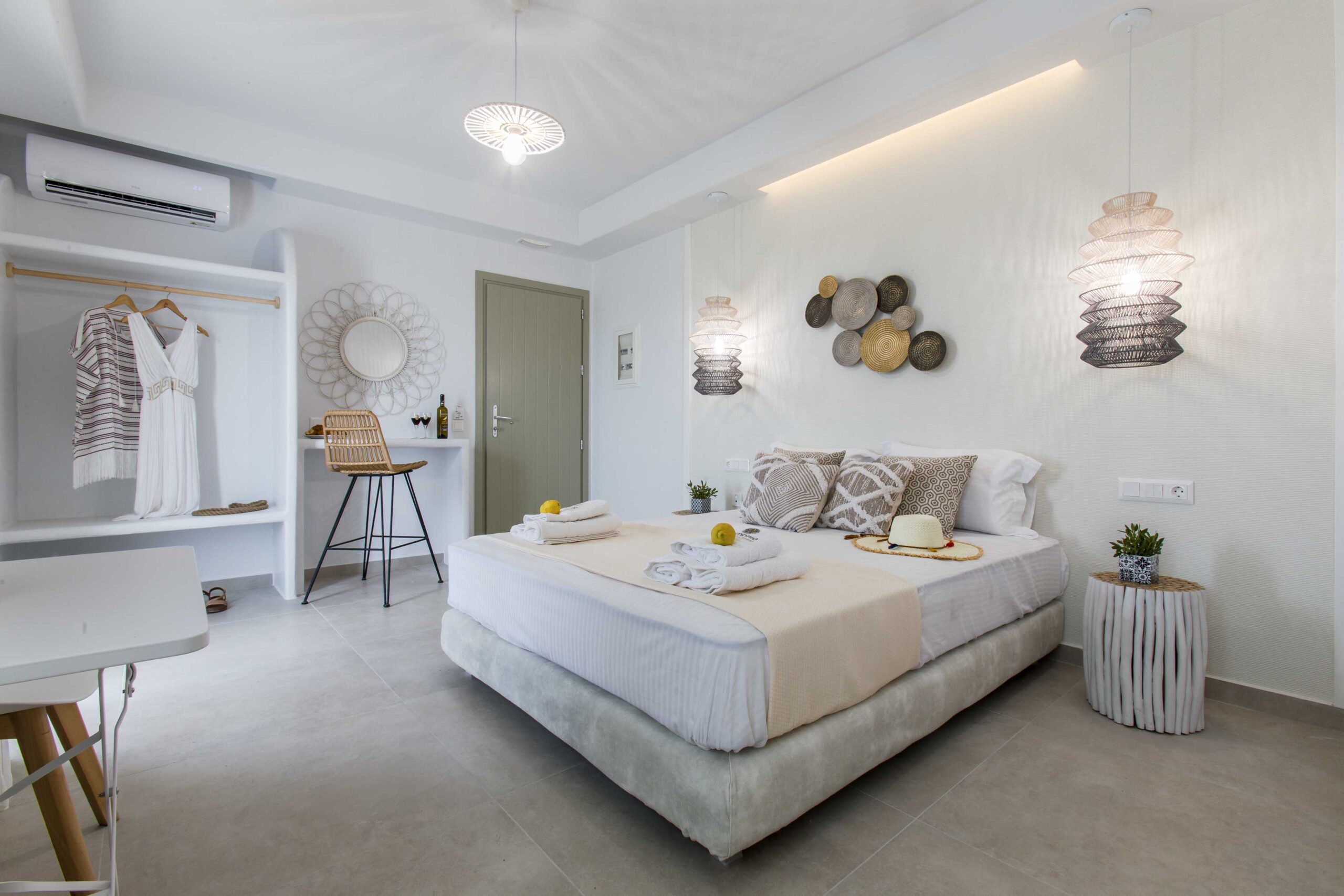 Bride Suite
It is a suite of 38 sq.m. with outdoor jacuzzi and wonderful view.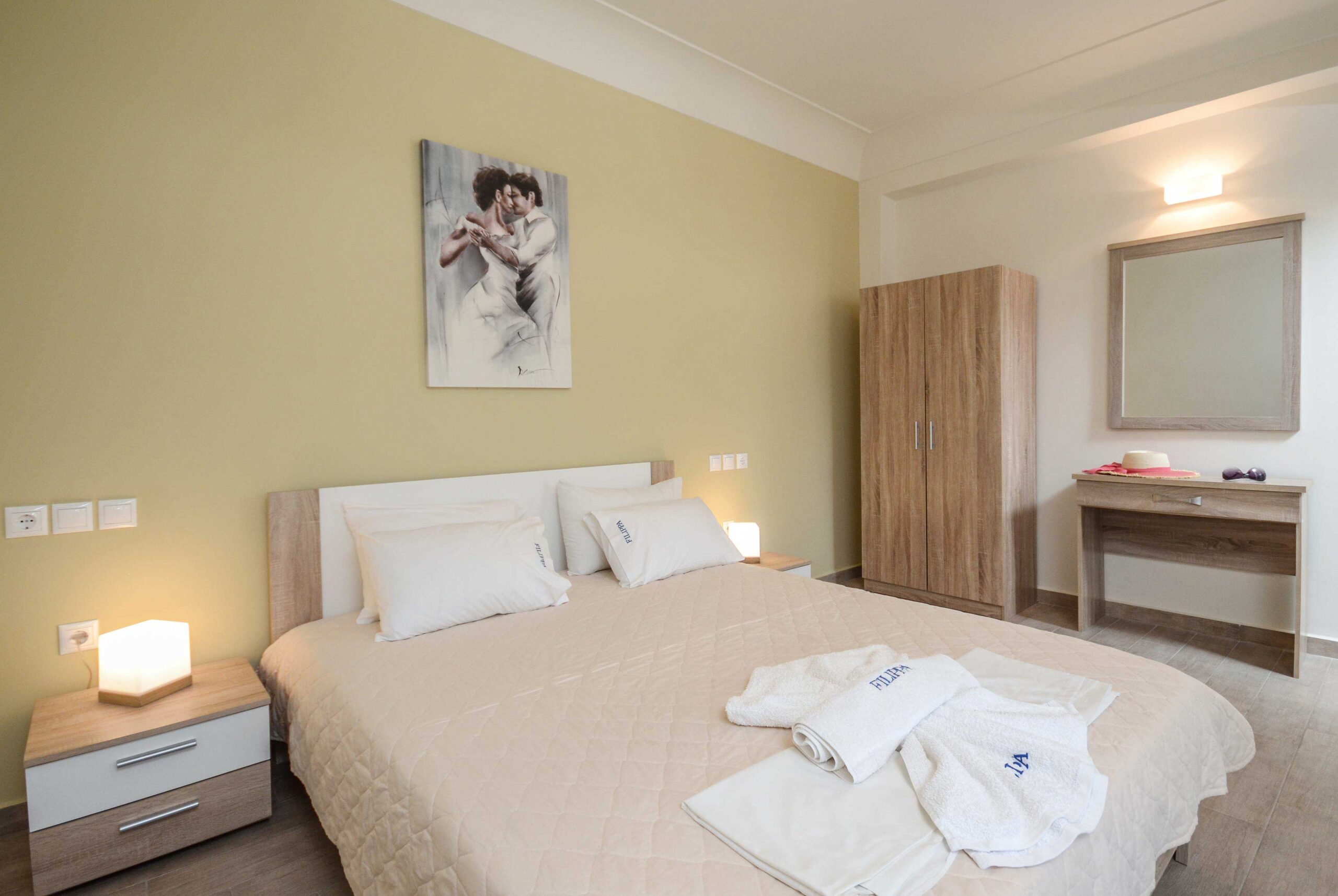 SISTER ACCOMMODATION
Discover Filippa Studios on Naxos Island.